Participatory Media
Through his academic research and employment as Media and Communications Officer at the Bartlett Development Planning Unit (DPU at University College London (UCL), Alexander Macfarlane has developed a body of experience in undertaking research projects that have employed participatory visual methodologies. In particular, Alexander's areas of academic interest have focused on the role of communication practices in processes of social change, particularly in the urban context. Workshops he has helped plan and facilitate have built on the existing body of literature on participatory visual and storytelling methodologies in order to explore the interface between digital media and urban planning.
Through continued workshops, Alexander aims to develop his portfolio and experience in facilitating participatory visual workshops, and to continue exploring the role that media and communications can play in challenging representations of the urban poor produced through mainstream media, and to foster networks of potential citizens' media groups who could continue to produce grassroots digital media outputs.
Alexander has also been trained by PhotoVoice and InsightShare.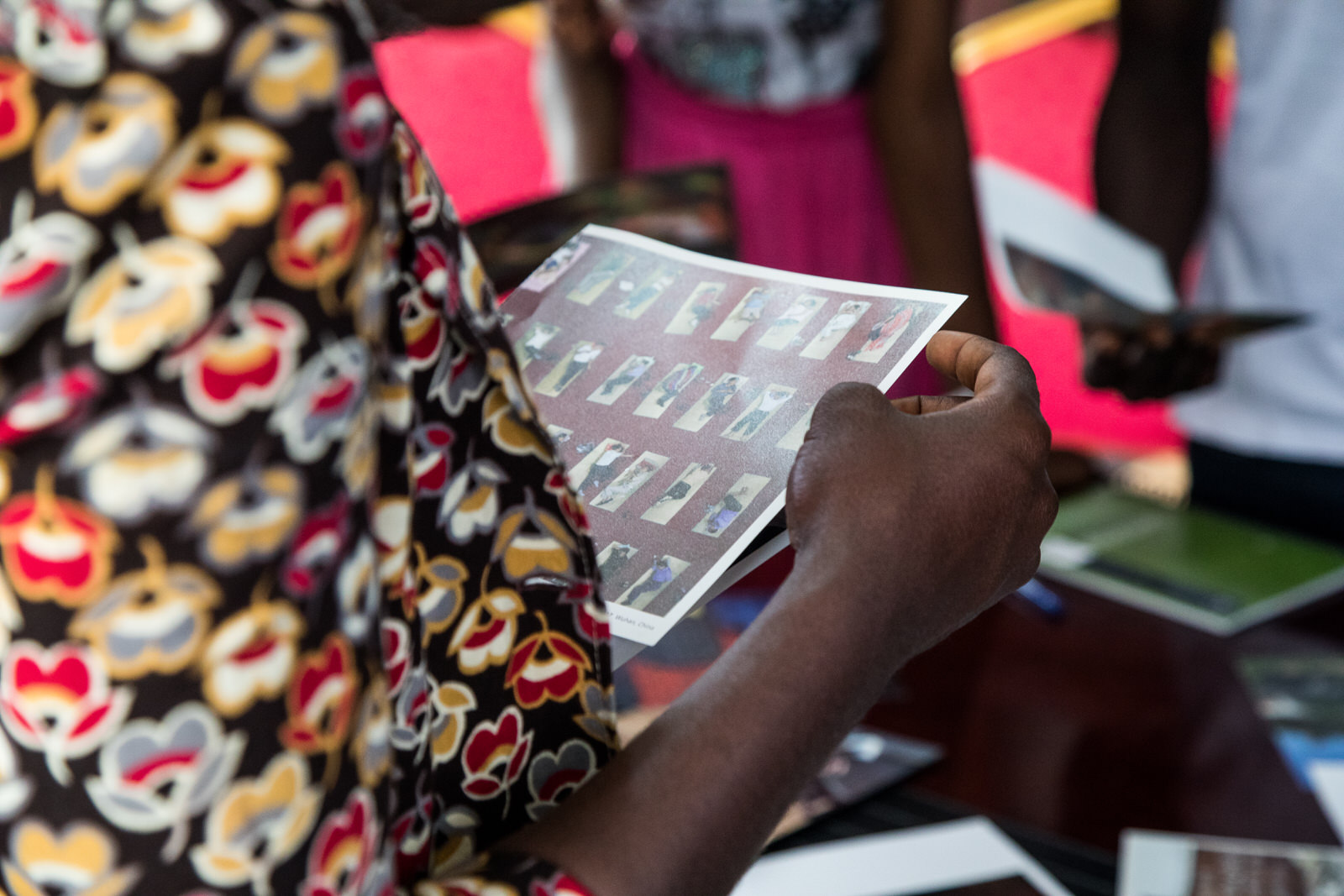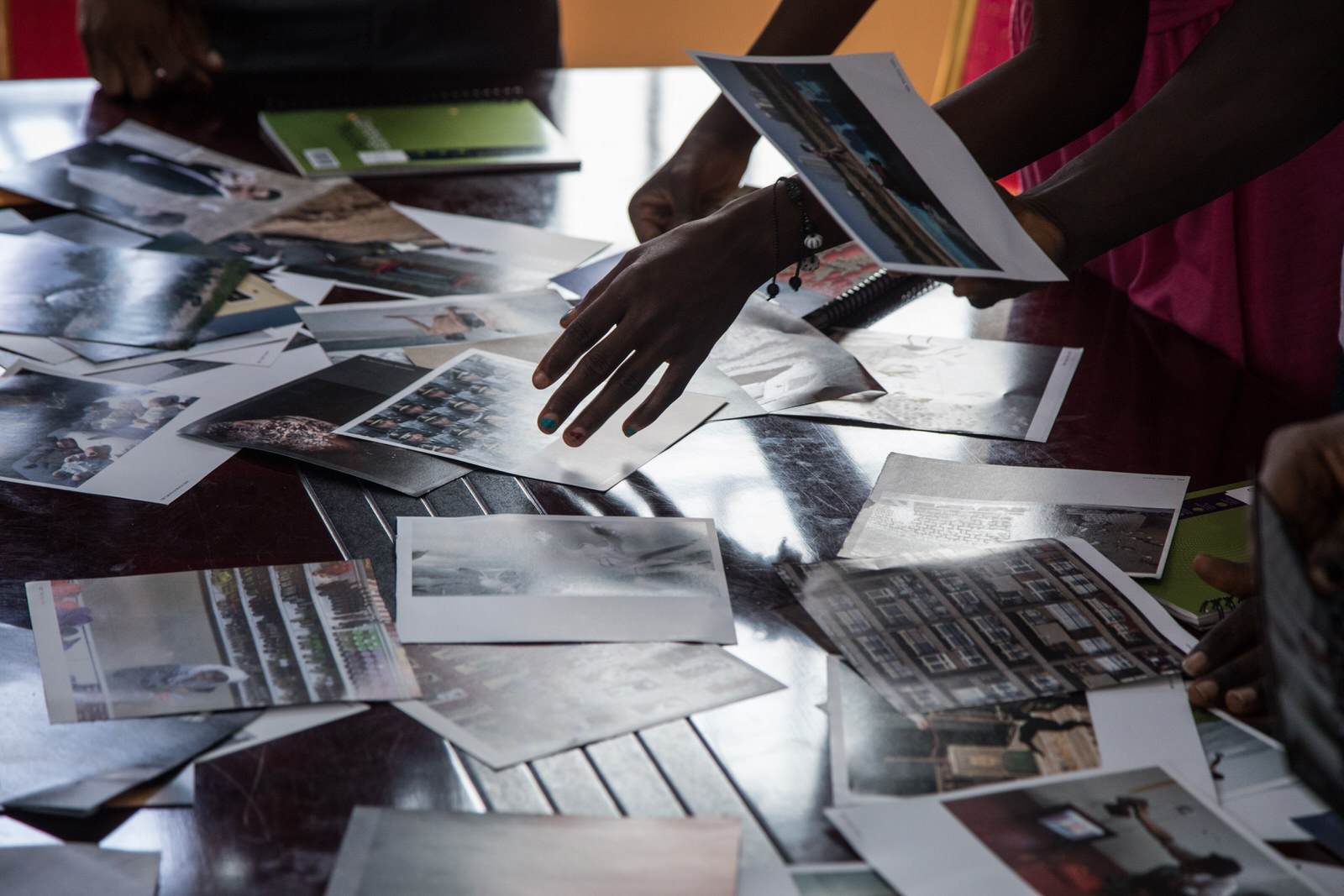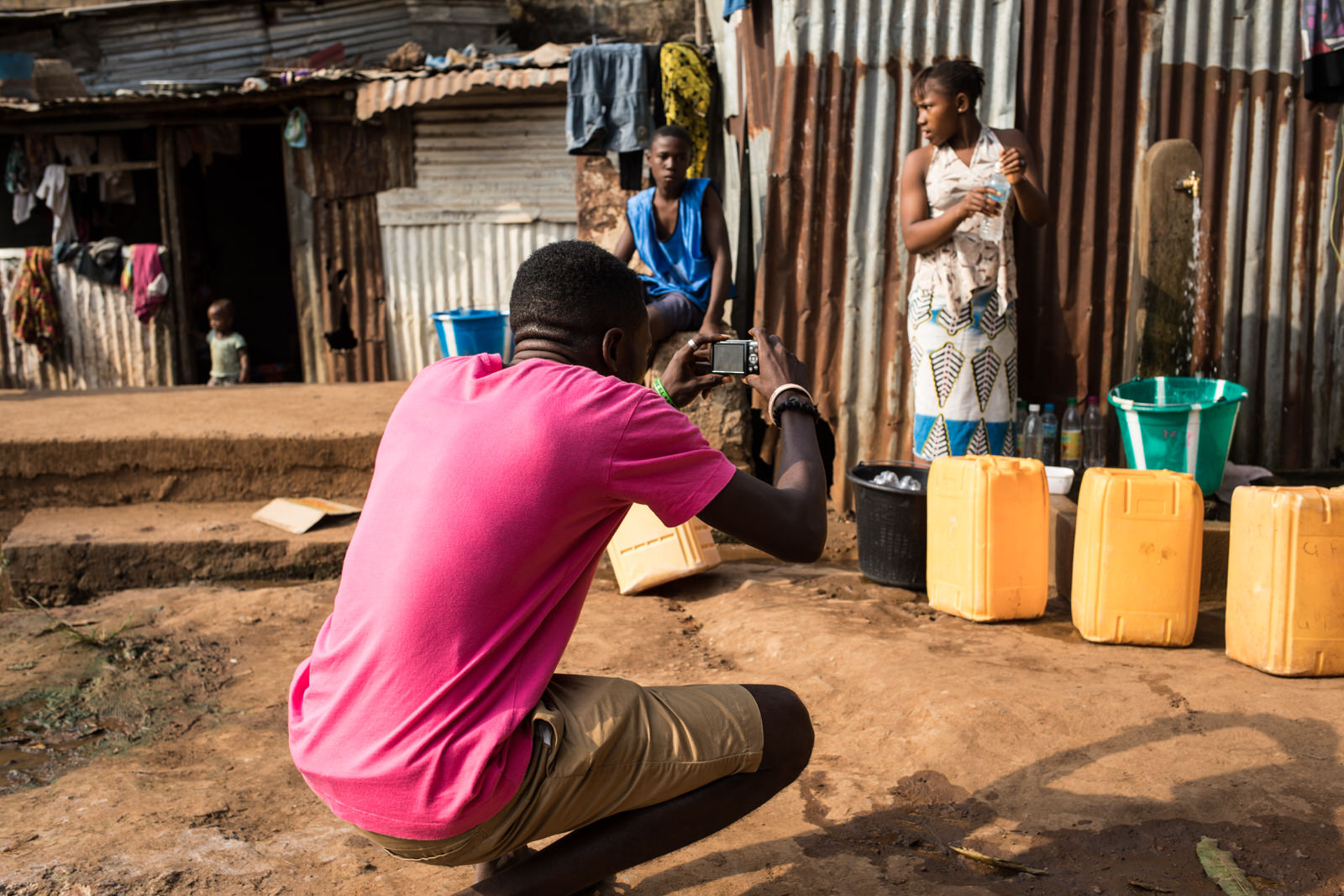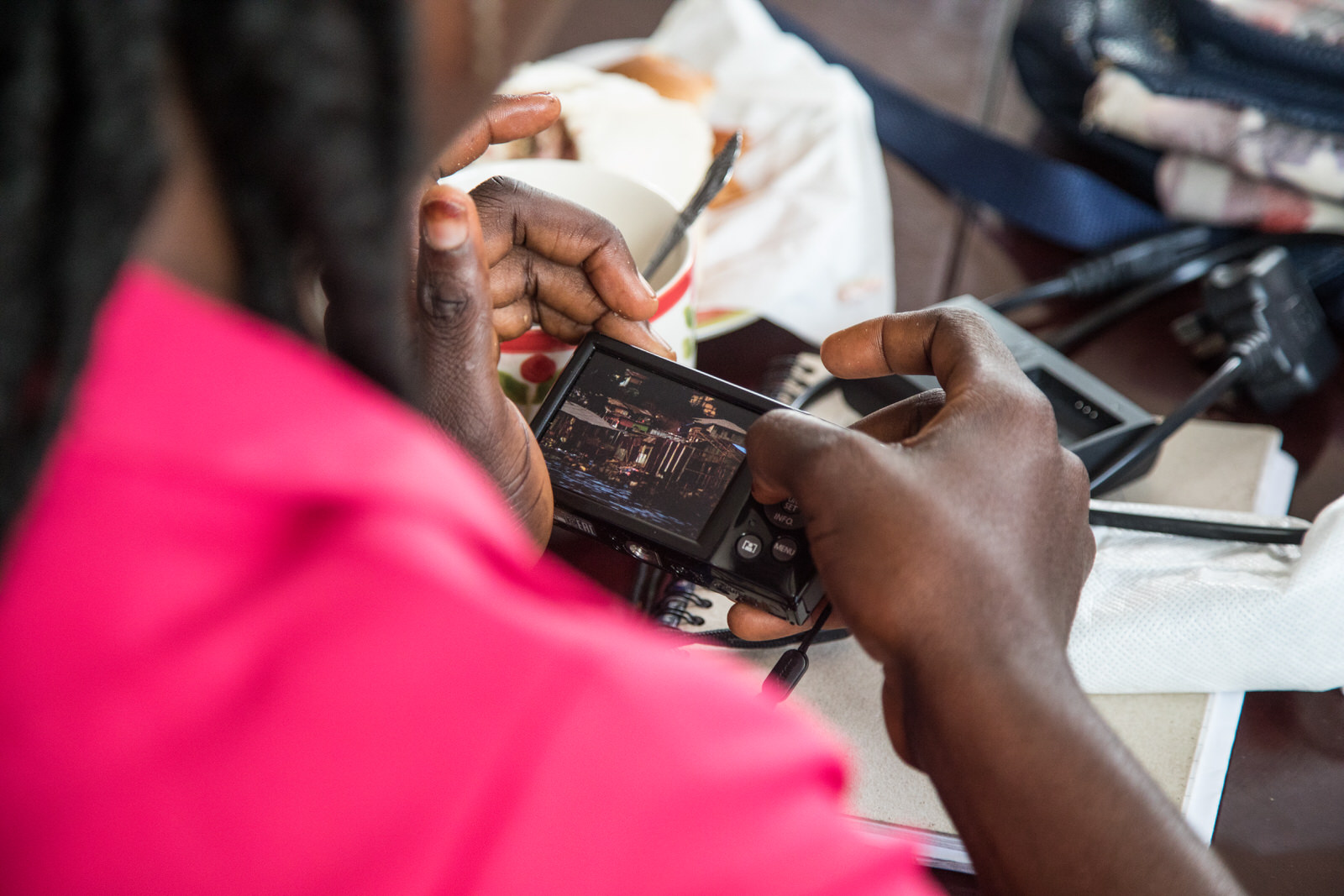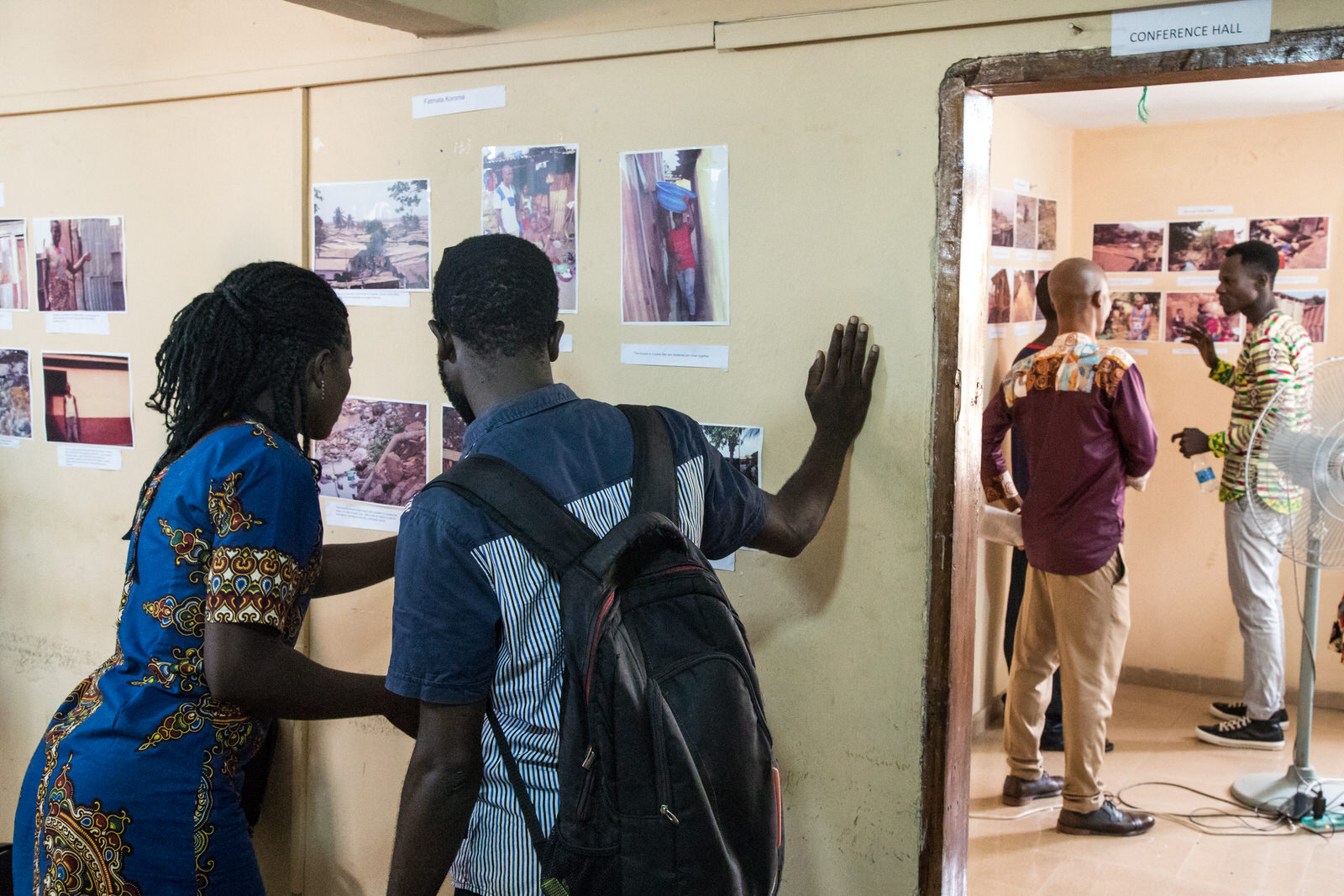 Freetown through a citizens' media lens – neighbourhood planning using participatory photography
Location: Freetown, Sierra Leone
Methodology: Participatory photography
Partners: Sierra Leone Urban Research Centre (SLURC) and the Bartlett Development Planning Unit (DPU)
The one-week collaborative workshop aimed to bring together a group of ten participants from two Freetown informal settlements, Cockle Bay and Dwarzack, in order to utilise a participatory photography (PP) methodology that could feed into the ongoing SLURC research on 'The Role of Action Area Plans for Inclusive City-Making in Freetown'.

In order to do this, the workshop design encouraged participants to consider issues of their choosing faced by their communities, to explain the context of these issues and their impact on residents, consider both current and potential solutions, and finally to include barriers to these.

The workshop also emerged from consideration of the role that citizens' media could play in urban planning, and how groups of citizen journalists could use photography as a tool to self-represent, tell their own narratives, recodify collective identities and interact with mainstream media discourses. A long-term intention for the legacy of the workshop is to begin developing a network of potential citizen journalists who could continue to produce audio-visual outputs for SLURC.
Exploring well-being narratives through participatory video in Lagos
Location: Lagos, Nigeria
Methodology: Participatory video
Partners: Justice and Empowerment Initiatives (JEI) and the Bartlett Development Planning Unit (DPU)
In Lagos, Nigeria, an estimated two-thirds of the city's 23 million inhabitants live in informal settlements (see stories on Evictions in Lagos in Otodo Gbame and Sogunro), where a lack of security of tenure means that residents live in constant fear of eviction. There has been a recent spate of mass evictions of the urban poor in the city resulting in a continued threat to all waterfront settlements.
Within this context DPU teamed up with Justice & Empowerment Initiatives (JEI), a Lagos-based NGO to realise a workshop that explored the impact of the threat of evictions on the wellbeing of residents. During the five day intensive workshop 25 participants joined from various communities across the city.
A series of diagnostic exercises aimed to unpack how 'wellbeing' is conceptualised by the participants and how the threat of evictions impacts upon it. Through the introduction of cameras and storyboarding exercises, the four groups were able to formulate the thematic issues and key messages that they intended to focus on, as well as developing the narrative of their videos. The groups then undertook the filming within the communities in which they focused before learning the skills required to edit their videos across the final days. The week culminated in a public screening of the four films.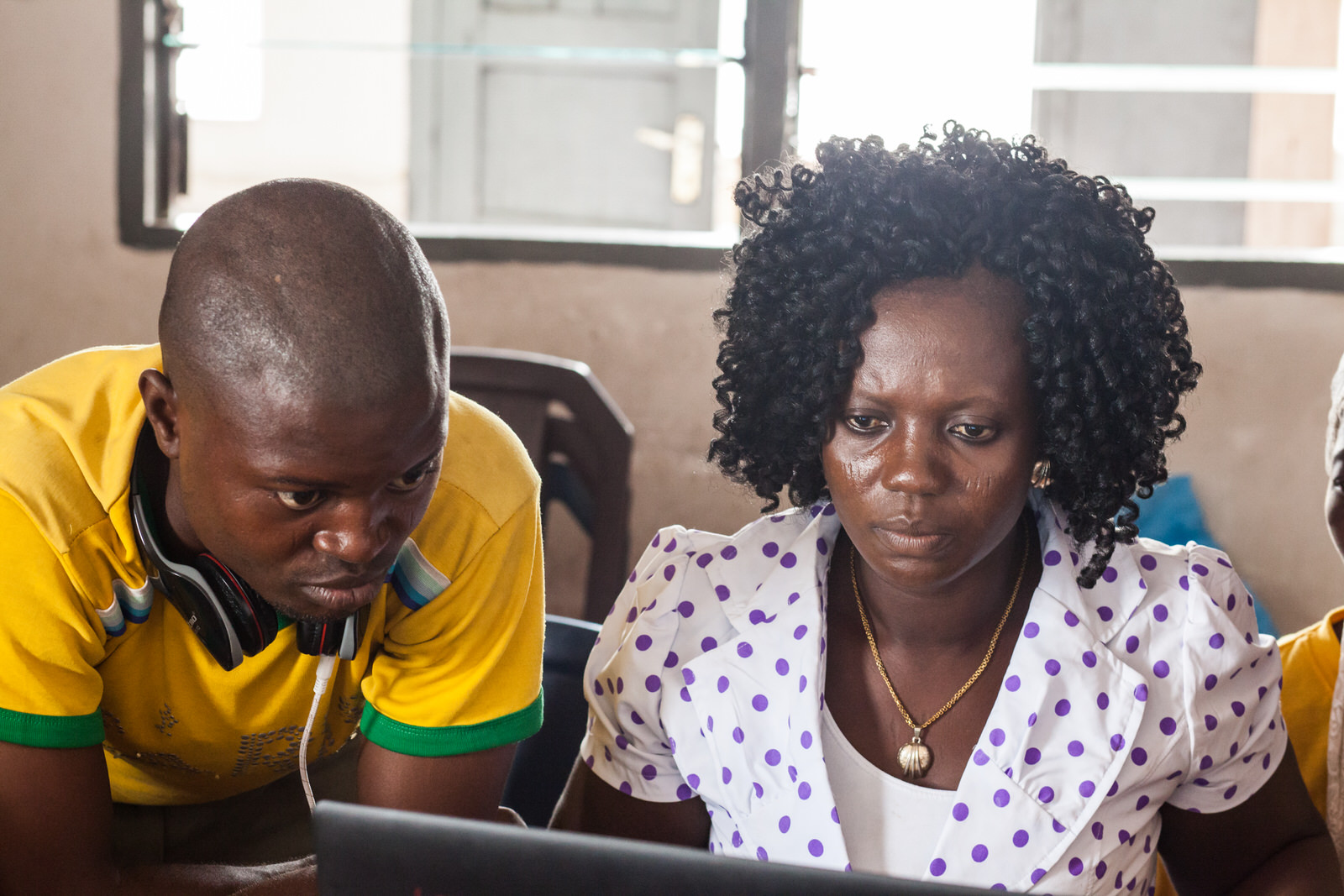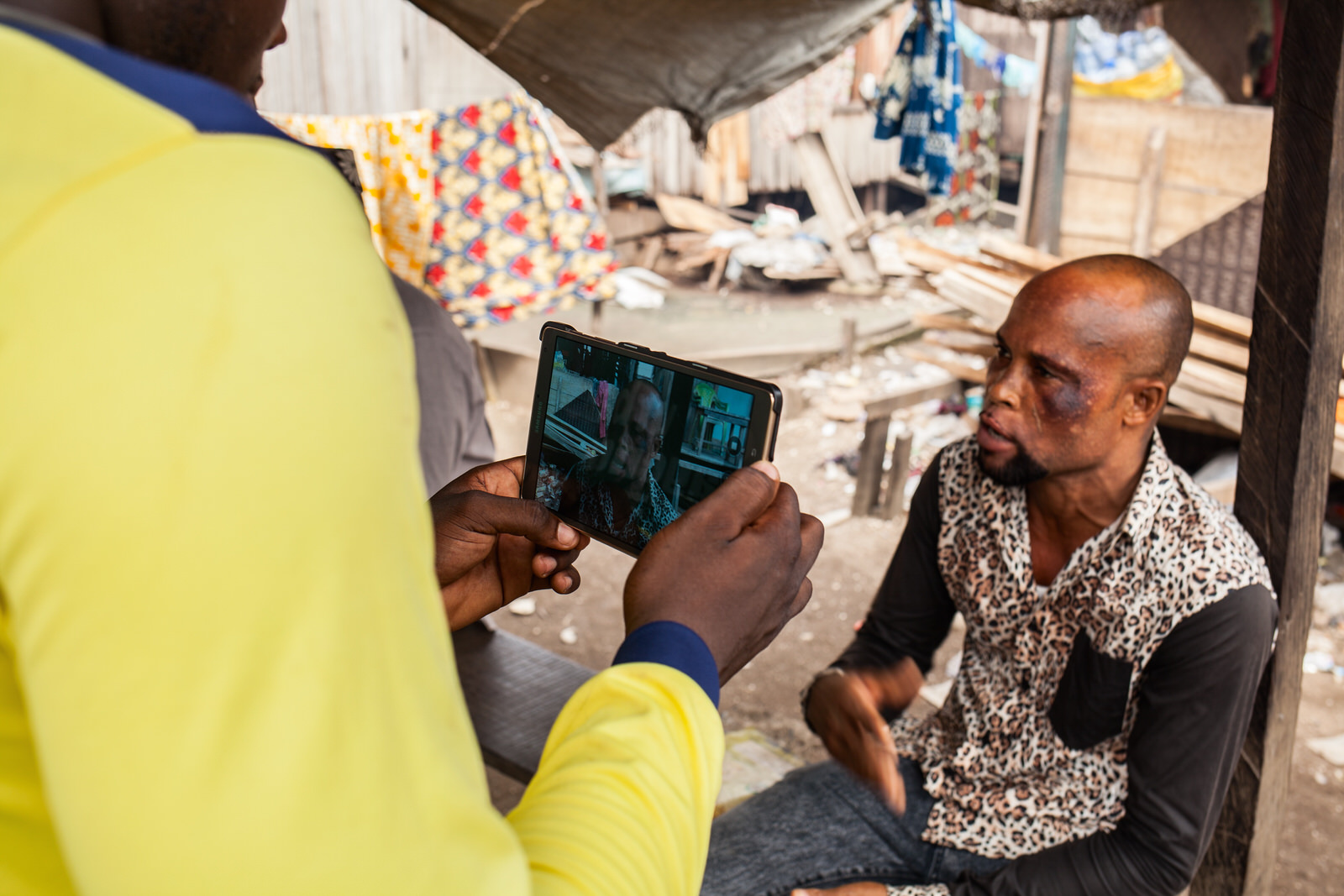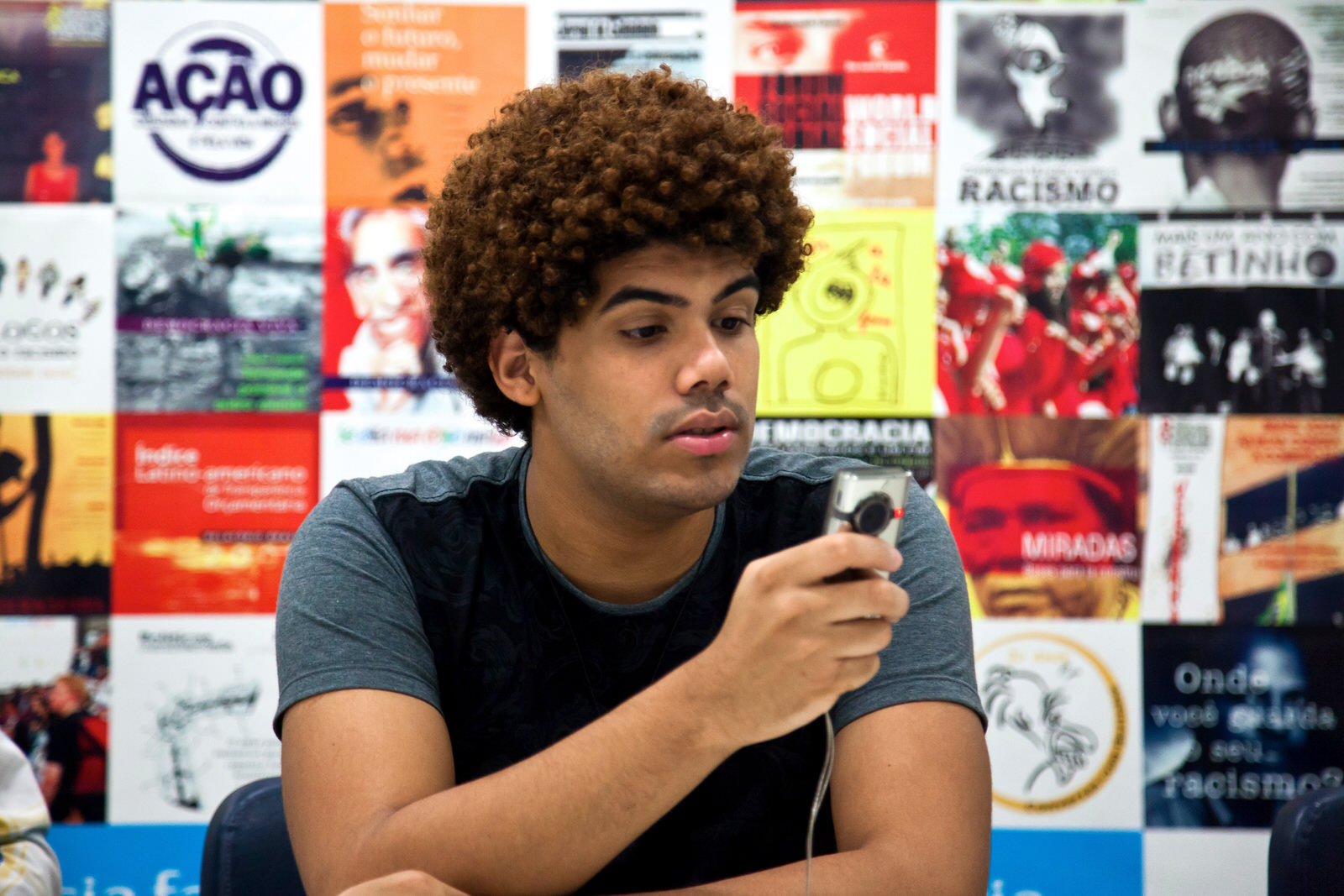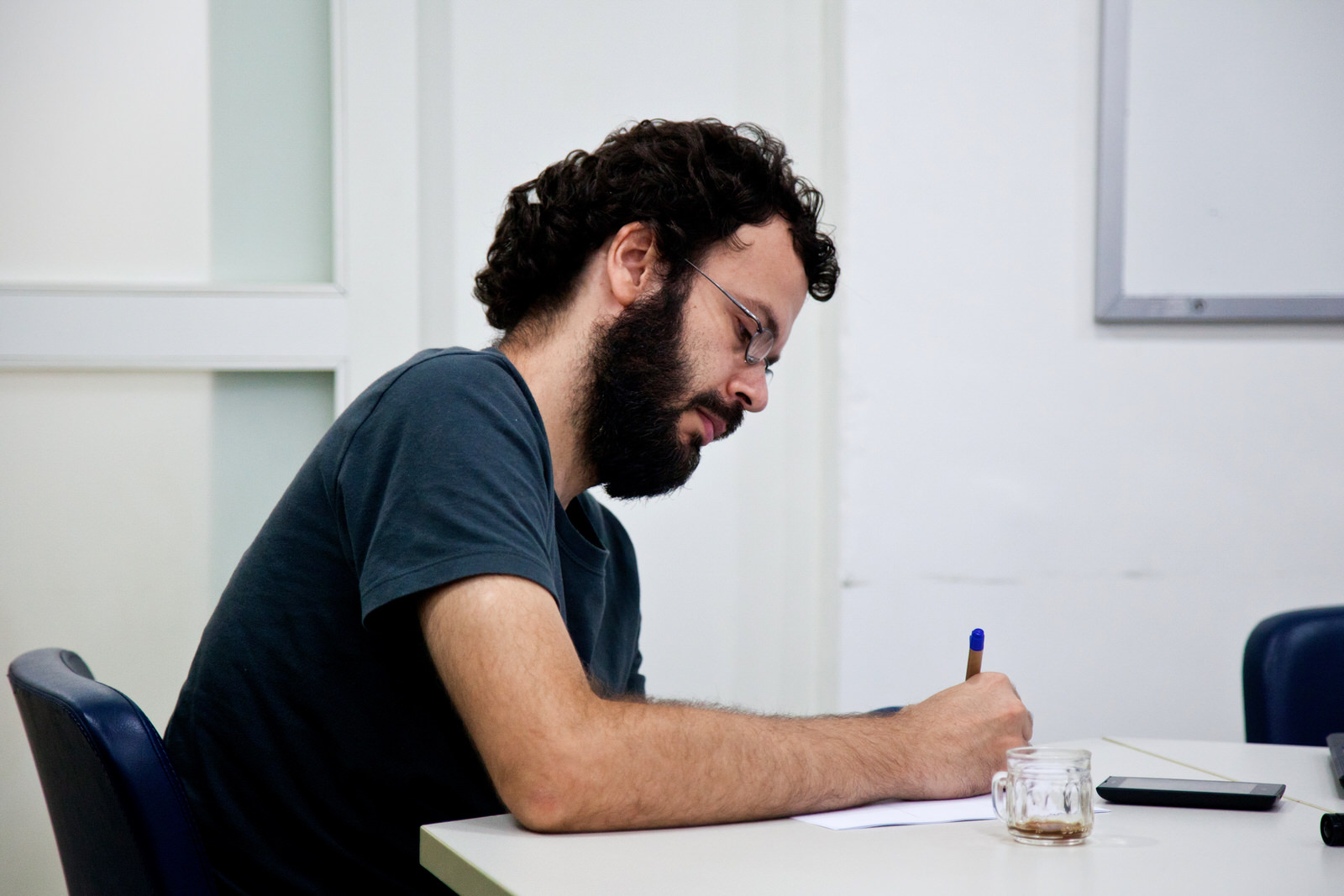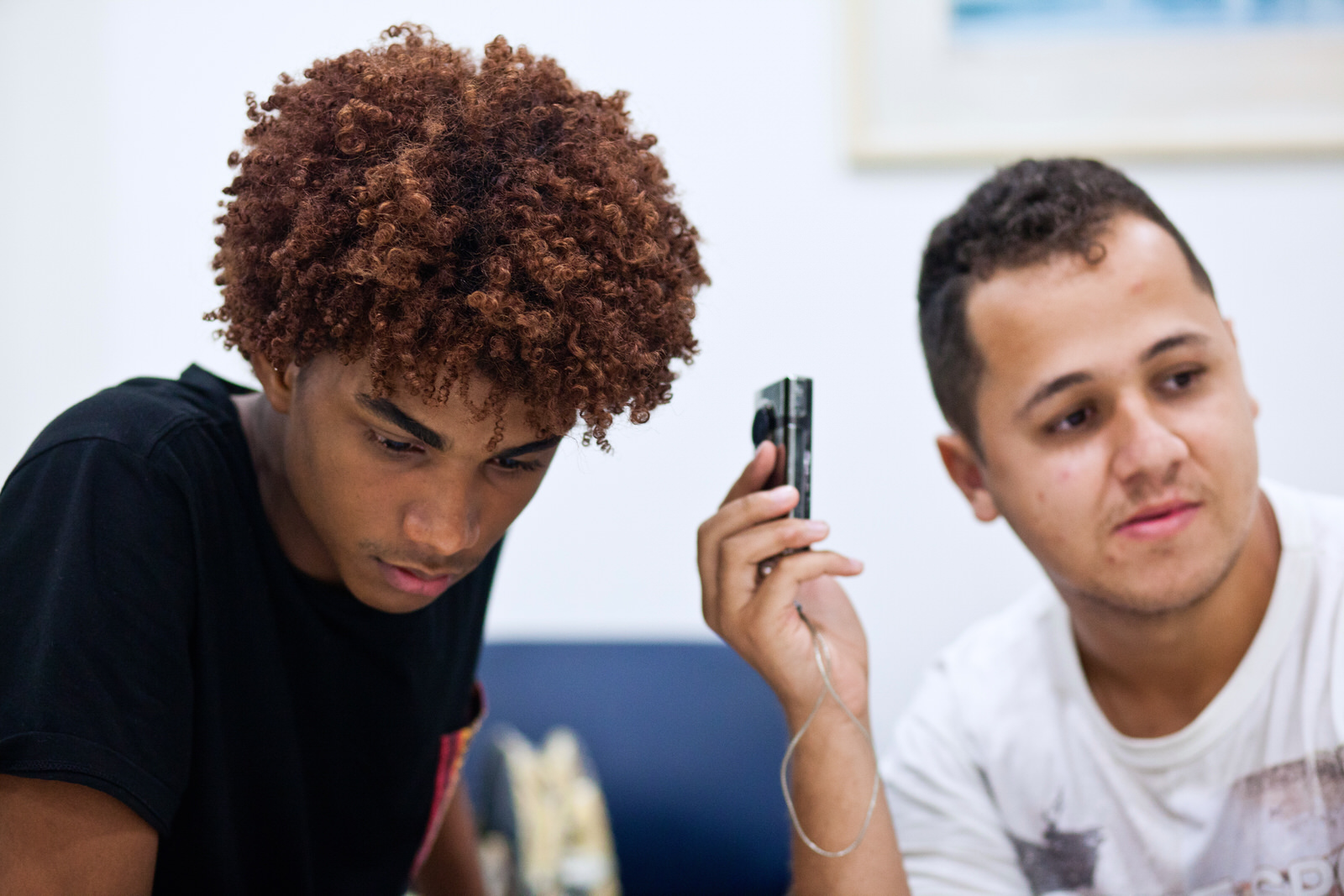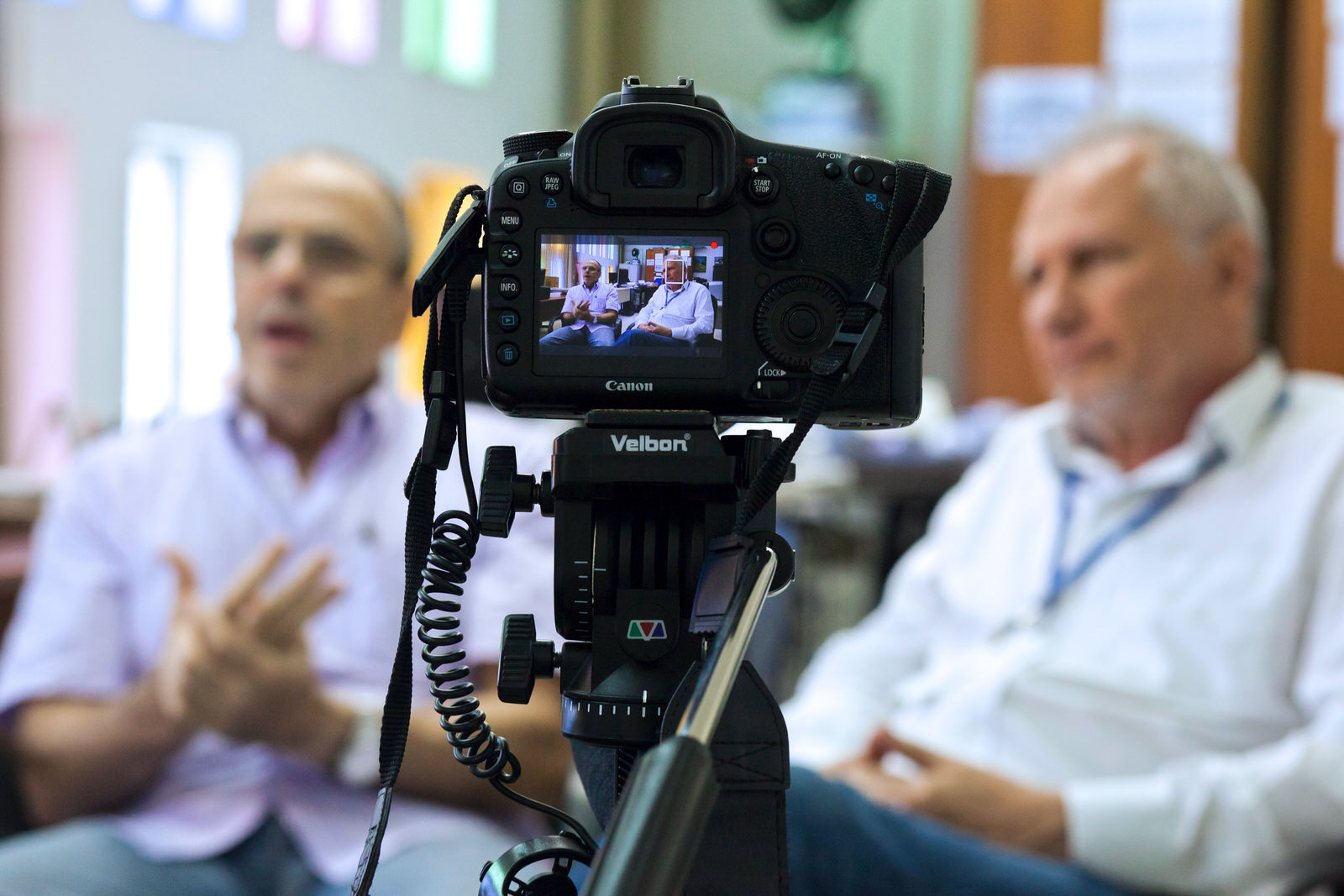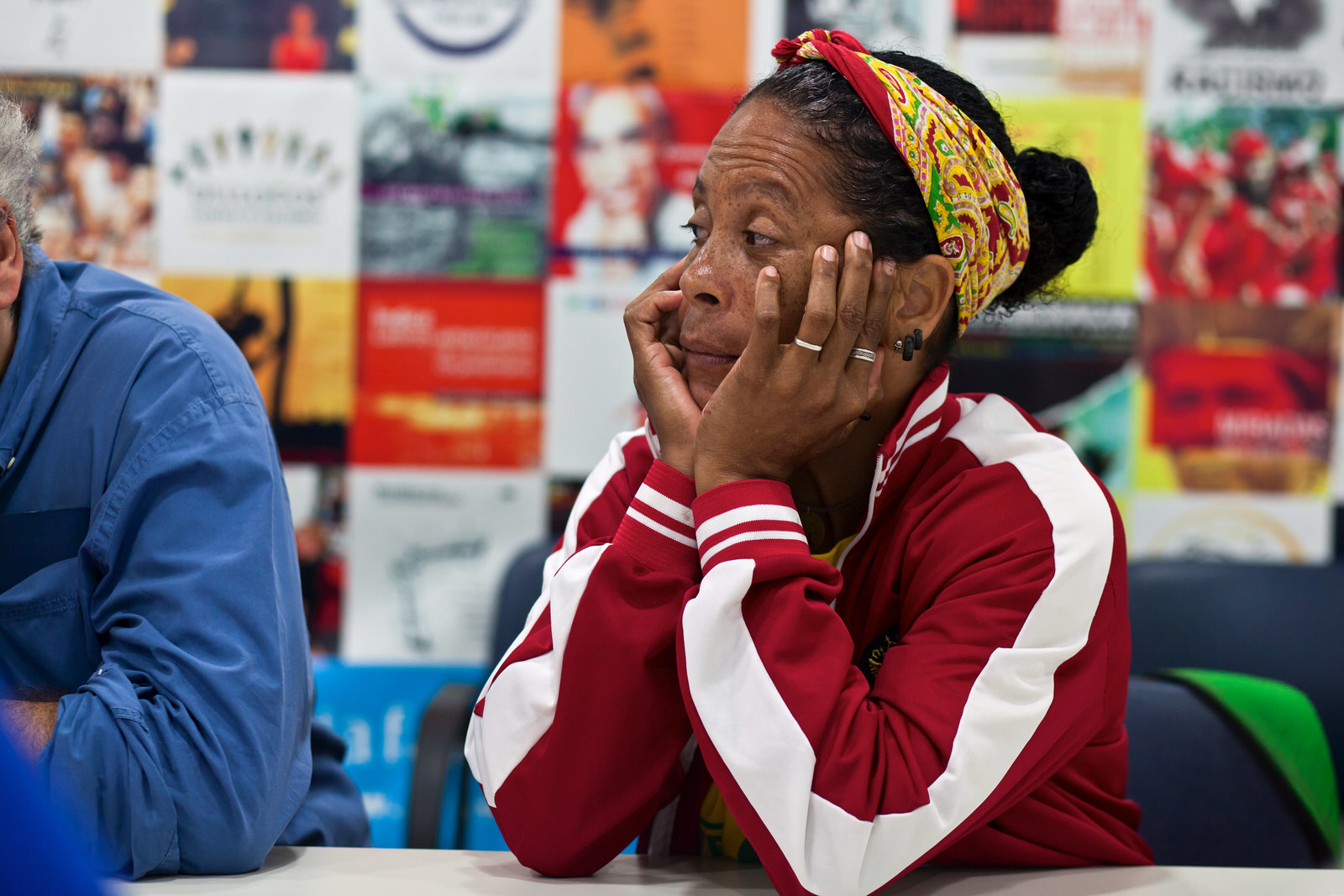 A Social Agenda for the Olympics – Favela Upgrading and Integration into the City
Location: Rio de Janeiro, Brazil
Methodology: Participatory video
Partners: O Instituto Brasileiro de Análises Sociais e Econômicas (Ibase) and the Bartlett Development Planning Unit (DPU)
Rio de Janeiro-based NGO Ibase had been developing a campaign to address the legacy of the Olympics Games in Rio de Janeiro, building on its strategy of active citizenship in order to strengthen favela organisations and networks and to advocate for an inclusive, diverse, and participatory city. In 1996 Ibase put together a social agenda with the objective of discussing the potential legacy of Rio de Janeiro's bid to host the Olympic Games. One of its key targets called for favela upgrading and integration into the city. Rio didn't win the bid, but the social agenda gathered great support from civil society, governments and the private sector. With Rio poised to host the Olympics in the summer of 2016, Ibase revisited the debate.
I joined The Bartlett Development Planning Unit at University College London and Ibase to realise a one-week participatory video workshop.